Lavender Cake & Canapés Kit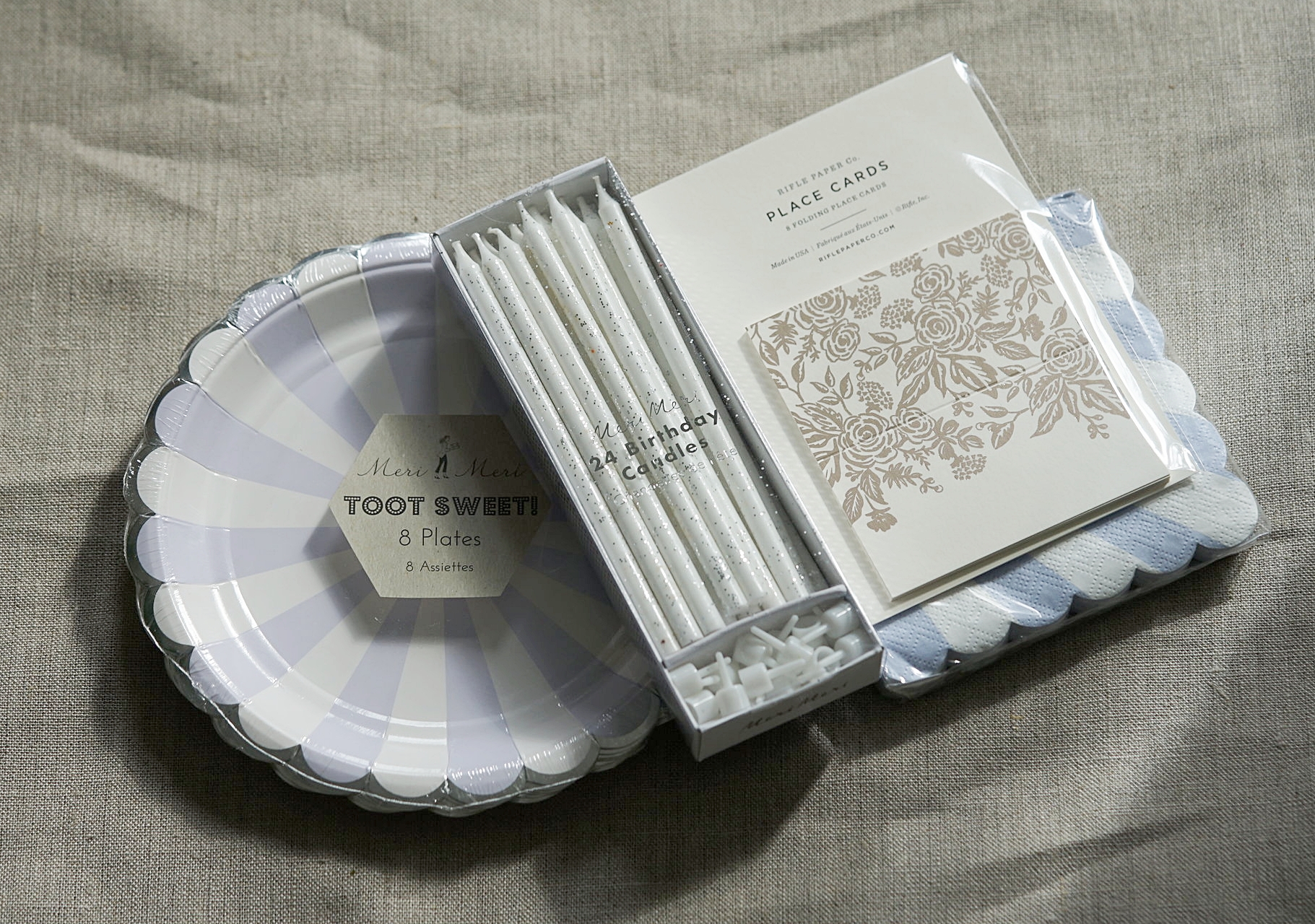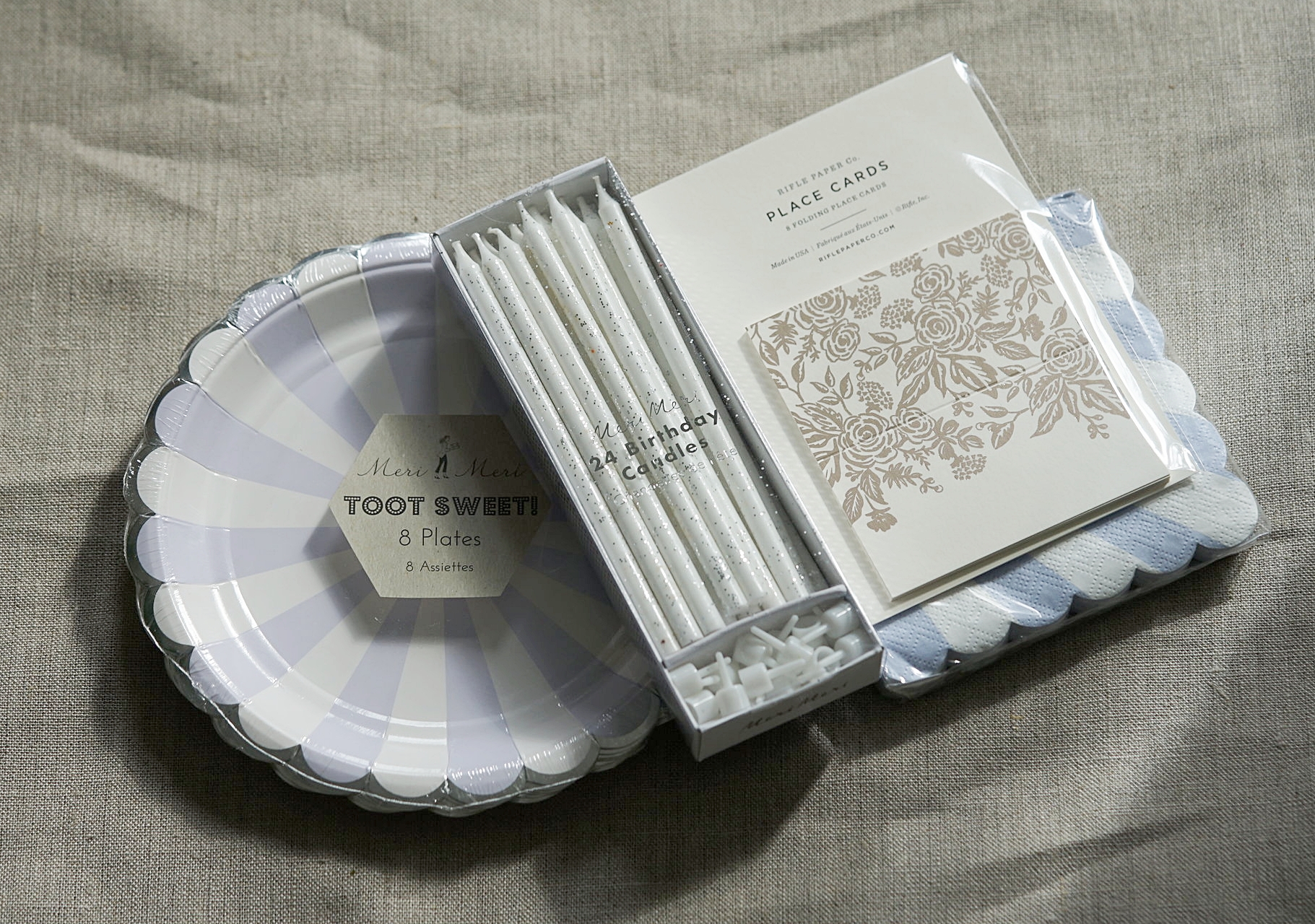 Lavender Cake & Canapés Kit
Perfect for a Spring time birthday, baby shower, or bridal shower.
Kit includes: 8 scalloped edged plates, 20 scalloped edged cocktail napkins, 24 white & silver speckled extra tall birthday candles, 8 silver foil floral place cards/menu cards.
All items with the exception of the candles are recyclable or compostable.